Thurs 8/23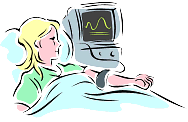 8:30 pm. Every visit shows more improvement. Noelle is sitting up in bed and getting to know all the ICU workers, not only by name but by number of children they have, spouses occupation, etc...
She borrowed my cell phone to call her mother in Hawaii who was delighted and relieved to hear from her even with her frog-like voice. Lisa visited with her today and they had a nice girl-chat while I read and listened to the ball game.
She is slowly taking in food again, starting with a weak fruit juice and a weak broth. Tomorrow they move up to Jell-O. Also (can you believe it) physical therapy begins tomorrow along with a move out of ICU. She is still describing pain as a 7 on a 1 to 10 scale so we will look for improvement in that area tomorrow.
Once again, Noelle was delighted to get emails from friends. They really mean a lot to her.
---
2:30 pm. The breathing tube has been removed. No more notes from Noelle in ICU!
Her voice is raspy, she sounds like a caricature of herself but she is communicating and drinking juice. We just had a small visit during lunch time but her spirits are up and she seems fairly comfortable. I had a brief talk with the Dr. who was pleased both with the surgical outcome and Noelle's progress.
One more day in ICU and then she will spend a few days in the regular hospital where she can have visitors. She really appreciates the emails she has been getting. I am printing them and taking them to the hospital where I read them to her and leave with her for later perusal.
---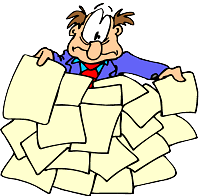 9:30 am. Noelle is much better this morning. She is breathing on her own but still with the tube in place. Hopefully, they will remove the breathing tube this morning and that will be a big step forward in comfort level. She describes her pain currently as a 5 on a 1 to 10 scale.
I read some emails to her this morning and that was a cheerful moment for her. I left a packet of get well cards and printed out emails so she can look at them today.
She is much steadier with the pencil and paper this morning and the nurses are kept busy reading her notes and keeping her supplied with paper to write on. She is communicating with the nurses, asking me about baseball scores, and asking how the business is going.
Noelle is the only patient assigned to her RN at the moment so she is getting lots of attention and good care.